Que puedo decir?
Supongo que la mejor manera de soltar todas estas emociones es simplemente expresarlas, un lujo que no me he permitido aun. Es mucho mas facil escribir que ponerme a maldecir, chillar o quejarme. Y no he tenido oportunidad de escribir hasta ahora.. asi que seh...
Para todas las personas que se quieran ahorrar leer rants estupidos, estoy bien. Un poco cansada, algo triste pero fuera de eso me encuentro bastante bien! >:3
Otra cosa, despues de que este un poquito mas viva pasare las fotos tomadas en Plaza Sesamo a la laptop para ponerlas aqui y escribir el resumen con Heis. Estuvo bastante divertido! Pero sobre eso, ya leeran despues! *jojojojo*
Ah cierto! He tomado el reto de que voy a usar twitter seguido y que seh.. NUNCA ME FALTARAN CHARACTERS! puedo ser rollera (como Maniu! 8D... *ok no*) pero tambien puedo usar las palabras de forma directa si lo deseo!! Ya veraan! Ya veraaaaaaaan!
Y... seh.. denle la bienvenida a Maniu, que se unio al mundo de LJ porque se inspiro al ver mi LJ con tantos rants y cosas babosas! Seh..
Click aqui para leer el LJ de Maniu

El menso no ha updateado, pero espero que se tome el tiempo de hacerlo proximamente! xD
Nota random: Heeeis!! Necesito ese liquido que te hace recordar cosas, porque mi cabeza anda bleahsadsad! No me acuerdo que tenia que decirte!! OTL
Y seh..
Ahora me dedicare a escribir una private entry para rantear de lo sadsadsadas que puedo llegar a ser 8D
Recuerden! No hagan nada que yo no haria!!
M
Random Picture: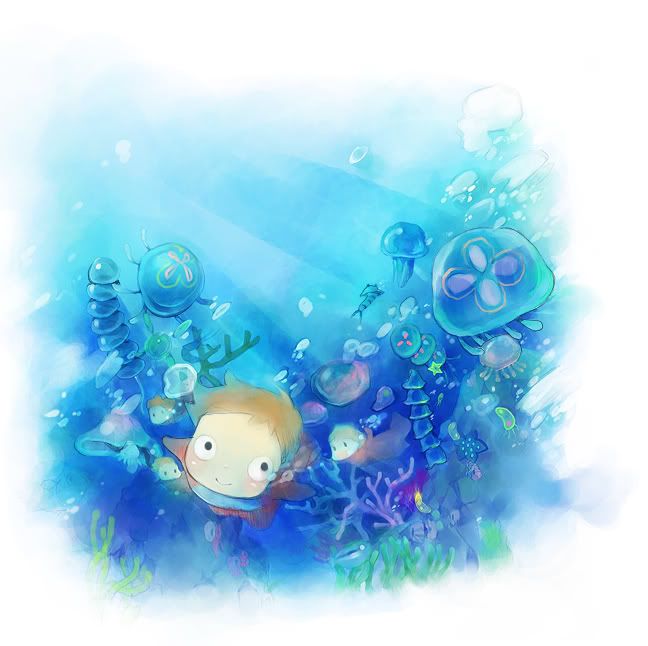 Random blabla related to random image:
Sometimes I feel like a fish out of water. I wonder how it must be, to simply dive into the crystal water and swim away, leaving all fears and doubts behind. I wonder what the plants under the sea taste like when you take a bite of them under water. I wonder how it must be, to fall in love with the moon and to gaze up to see it every night through the veil that the water creates. It must be a wonderful experience, I guess...
All I can do is guess and wonder, and yet I somehow feel that I also belong to that world hidden in the waves.
Sending strength, positivity, and light~

This too shall pass
////
Last random thing:
TAMAHARU!!! <3 <3 <3